My workshop offerings in 2018 are based at Meadowlark Yoga, the details are below.  If you are interested in booking follow the link here through to Meadowlark's website.
Building a Comfortable Lotus Seat – unlocking your yoga practice – £25 with Emma Isokivi
Sat
Date:

 18/08/2018 
From:

 09:00  – 11:00 
Room: Moon Studio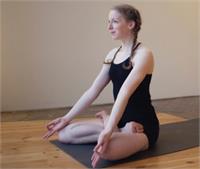 Has a yoga teacher ever said to you- "find a comfortable cross legged seated position" and you have no idea how cross-legged could be comfortable or you're intrigued on how to unlock the full lotus for your regular yoga practice.
Join Emma for this fun, 2 hour hip exploring workshop where will learn how to unlock the body for you to start the journey towards half and full padmasana. Designed for all levels- this course is perfect addition to a regular practice- to bolster getting into those tricky asana (Marichyasana B & D), or those newer to yoga that are seeking more flexibility in this area.The 2-hours will feature some simple anatomical explanations and also leave you with tools of how to continue the work beyond the workshop.The workshop will feature a large element of movement- both dynamic and restorative, so wear clothes that you are comfortable to move in. If you have any questions about the sessions, or whether you can take part- email Emma (emma@meadowlarkyoga.com)This 2 hour workshop is £25
Concession rates apply
Students, NHS, OAP – £22.50
EUYS & yoga teachers – £21.25
Please ensure your concession membership for 2017/18 has been registered with Meadowlark before purchase
Introduction to Yoga Philosophy – £20 with Emma Isokivi
Sun
Date:

 28/10/2018 
From:

 11:30  – 13:30 
Room: Moon Studio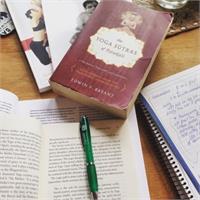 Yoga as we often know it is a physical asana-based practice. Yet asana is only one of eight limbs to the practice of yoga.
In this session, Emma will share the nuggets of her knowledge gathered from several trips of personal study in India to explore some of the other seven limbs of yoga, including the history, philosophy and key texts that go behind the asana practice. Using the key texts (Sutras of Patanjali, Bhagavad Gita, Upanishads) we will discuss how we can apply some of this theory both on and off our yoga mats.The course will intertwine the Ashtanga vinyasa practice, but also crossover for other broad yoga disciplines, so all practitioners are welcome.The sessions will be 2 hours long on Sundays, and will have a relaxed and interactive approach to them (feel free to bring a coffee or juice into class). There will be a largely seated class, with some basic movements. Bring your mat, comfortable clothes, water and notepads with you.Emma is excited to share some tools of to how to evolve your yoga practice from a physical one on the mat, to a fuller lived practice off the mat. If you have questions about the course just drop her an email at: 
emma@meadowlarkyoga.com
These sessions are £20, with our Meadowlark concessions applying . Pre-booking is highly recommended.
Tristana & Transitions – £40 with Emma Isokivi
Sat
Date:

 24/11/2018 
From:

 09:00  – 14:00 
Room: Moon Studio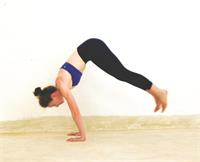 Detailed exploration of the key 3 allies to support a successful Ashtanga practice- the "tristana" and how they affect the transitions that we make during our practice- both physically and mentally.
09:00-11:00 – Bandha, Breath, Dristi
12:00-14:00 – Refining our Craft
This morning section will focus on:
The bandha- what it is, how and where to find depth and what it does to our practice.
The breath- with simple pranayama, breathing exercises how the qualities of the breath can change the subtle qualities of our practice
Dristi- what it is, why we use it, and how it can enhance your yoga practice.
The afternoon will focus on:
Refining our craft of how to make our physical transitions smoother, less interrupted and productive for your practice- looking right from the first Surya namaskars (sun salutations, to our seated vinyasas- lifting up and jumping back.)
This 4 hour workshop is £40 and concession rates apply.